Our Story Med Pharm OK Founders
For more than 20 years, the Broken Arrow and Coweta communities have been more than where we live. They're where we've made our lives. We've built businesses, raised a family, and our daughter is a proud graduate of Coweta High School. These communities have given us so much. Now, we're giving back with Med Pharm OK.
Med Pharm OK was one of the first dispensaries in Oklahoma because we felt a need to serve others and saw the opportunity cannabis could provide. We are a family owned and operated business with five family members on the team. But we see every team member as family, even if we don't share a last name.
What all of us share at Med Pharm OK is a common cause — "Cannabis with a Cause." We help people in every stage of life get more out of life through the healing, wellbeing and hope of medicinal cannabis. On behalf of our entire family, we would be honored to help you.
Christopher and Denise Mink
Fresh, Local Cannabis. Compassionate Personal Care.
We're one of Oklahoma's first cannabis dispensaries and one of Oklahoma's favorites. Customers appreciate our 100% fresh, local ingredients, competitive prices, customer service, and commitment to animal welfare. There are many cannabis dispensaries. Come experience the difference of "Cannabis with a Cause."
Guided by the conviction and vision of our founders, we strive to be the best dispensary in the Tulsa area. But we are also "Cannabis with a Cause." We donate 30% of all proceeds to help build no-kill animal shelters. Our work not only brings hope and healing to our community; it gives us the means to help animals in need. If you support our mission, choosing us is a win-win.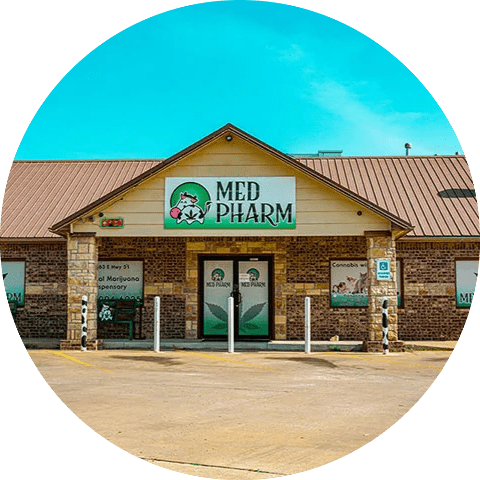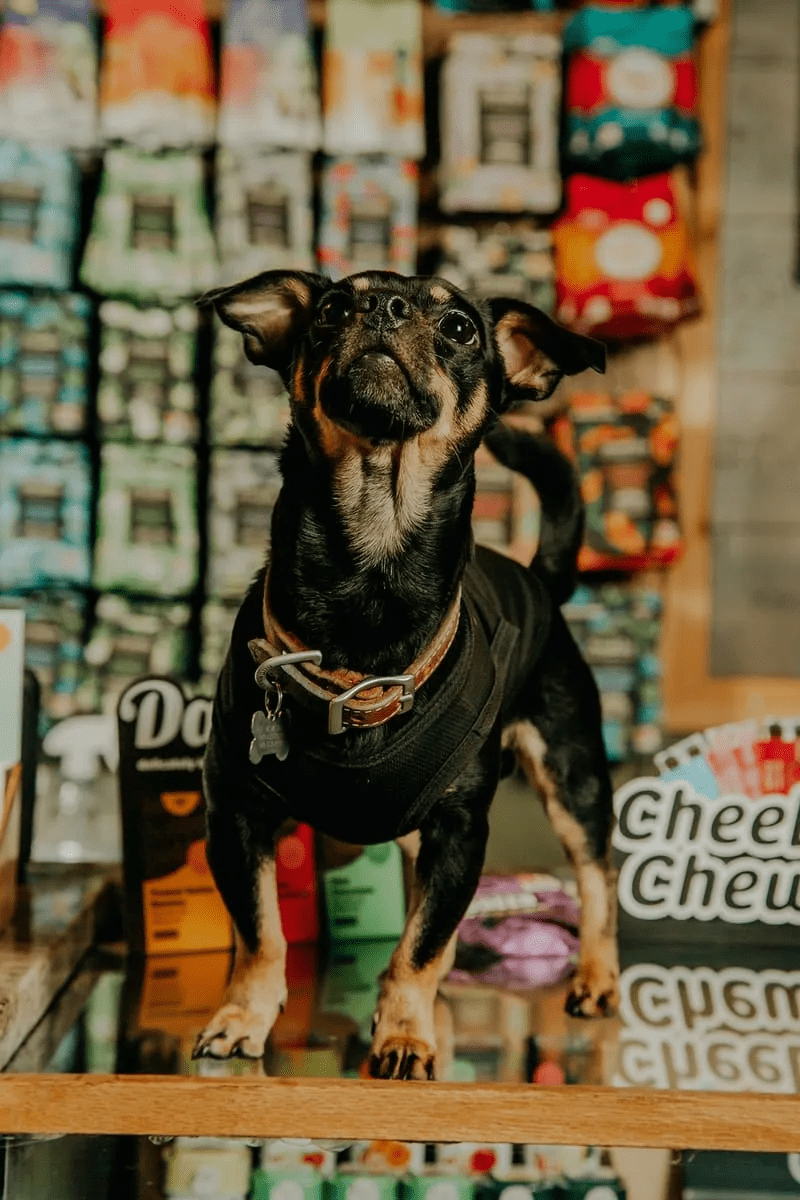 Meet the Pharm Pham
Our team of knowledgable, friendly budtenders are here to help you navigate our large selection of medical marijuana products to find the right solution for your ailment and preference. Read more about each of our budtenders below.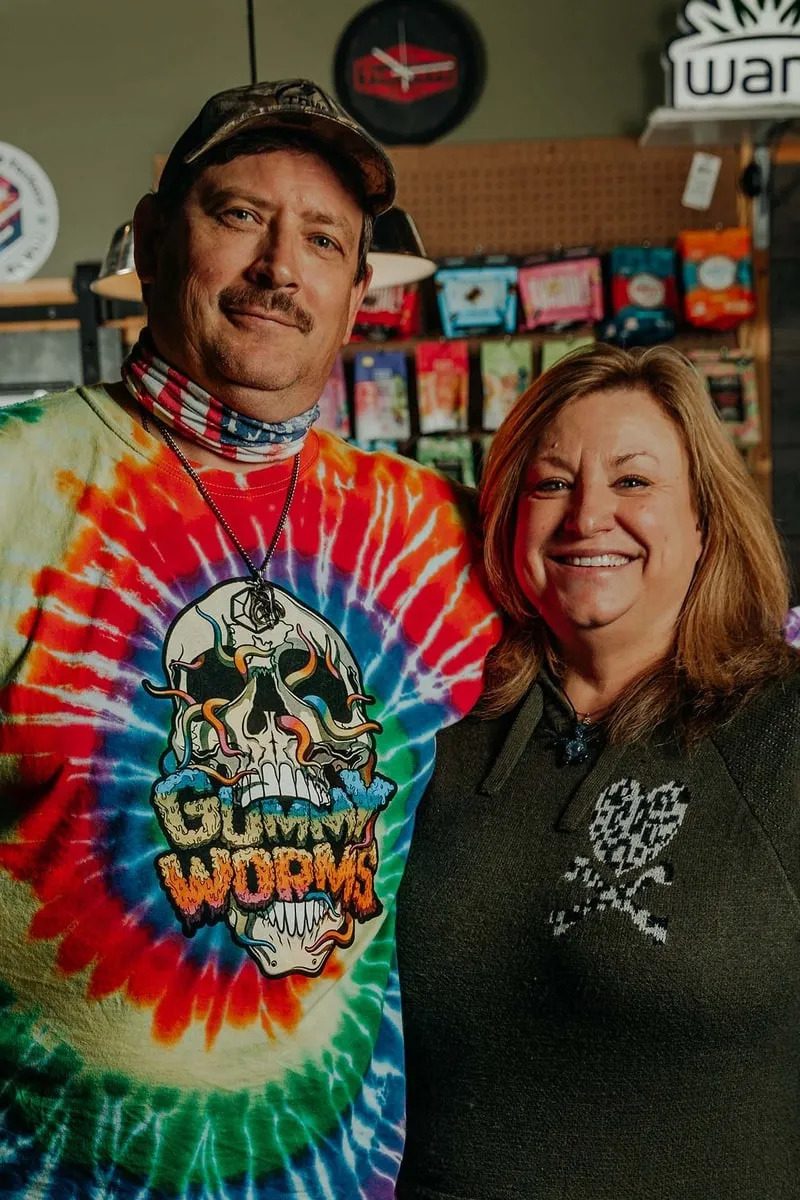 Learn More
Chris and Denise Mink are locals. They've built businesses here, raised a family, and their daughter is a proud graduate of Coweta High School. They are eternally grateful of all their community has given them and they are thrilled to give back to this wonderful community back with Med Pharm OK.
Chris and Denise felt a need to serve others, and saw the opportunity cannabis could provide. Med Pharm is truly a family business as they see every team member as family — The Pharm Pham.
In addition to helping others get more out of life through the healing, wellbeing and hope of medicinal cannabis they all share a common cause — "Cannabis with a Cause." That's why they started the non-profit organization OK Pet Collective Society and donate 30% of all Med Pharm proceeds to help build no-kill animal shelters. There is a special place in their hearts for our furry friends, our wonderful community and the entire Med Pharm Pham.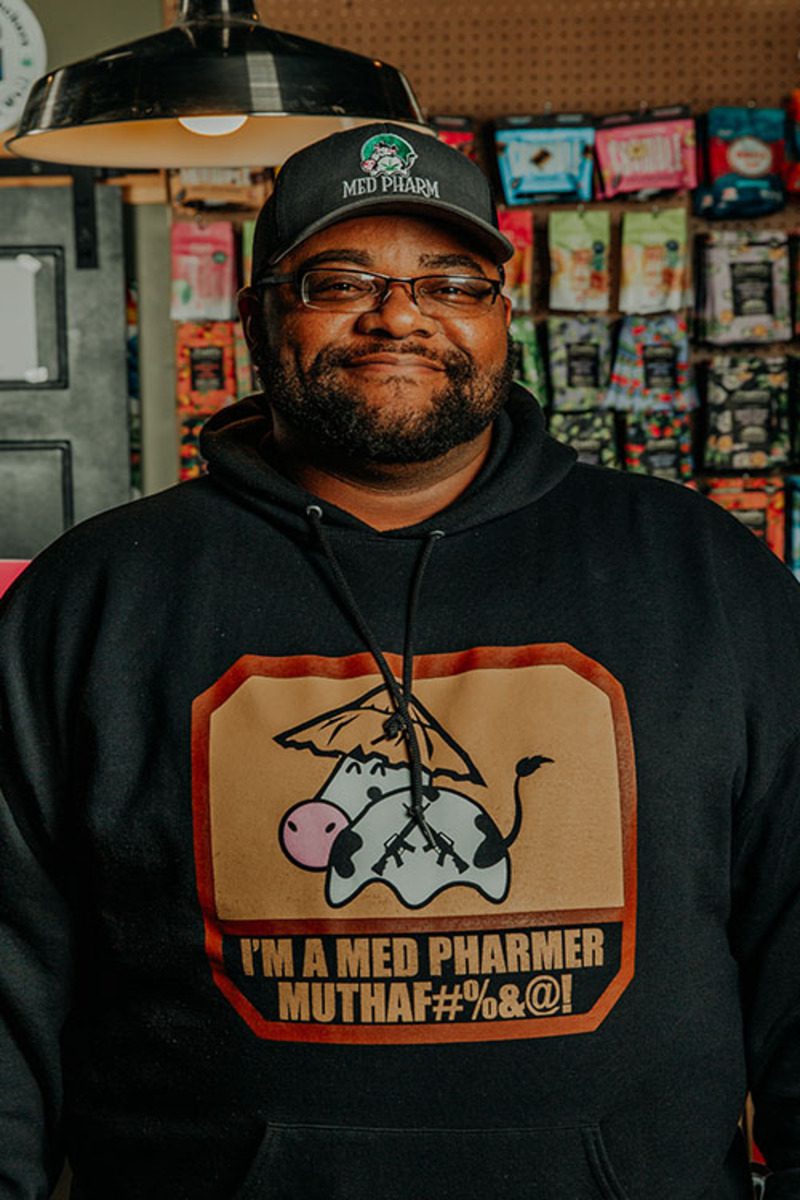 Learn More
Stacy has lived in the area his whole life. He is married to Leigh, and they have two wonderful rescue dogs. Stacy enjoys hunting, fishing, and smoking meats which led him to create the food truck Kountry Boys Smoked Q! Trust us — if you want quality smoked meat, this is the food truck to follow.
You will often find them parked at Med Pharm OK and other locations around green country. Follow them on Instagram and Facebook. Even with a busy food truck schedule, Stacy still finds time to provide the quality service he is known for to the Med Pharm Pham.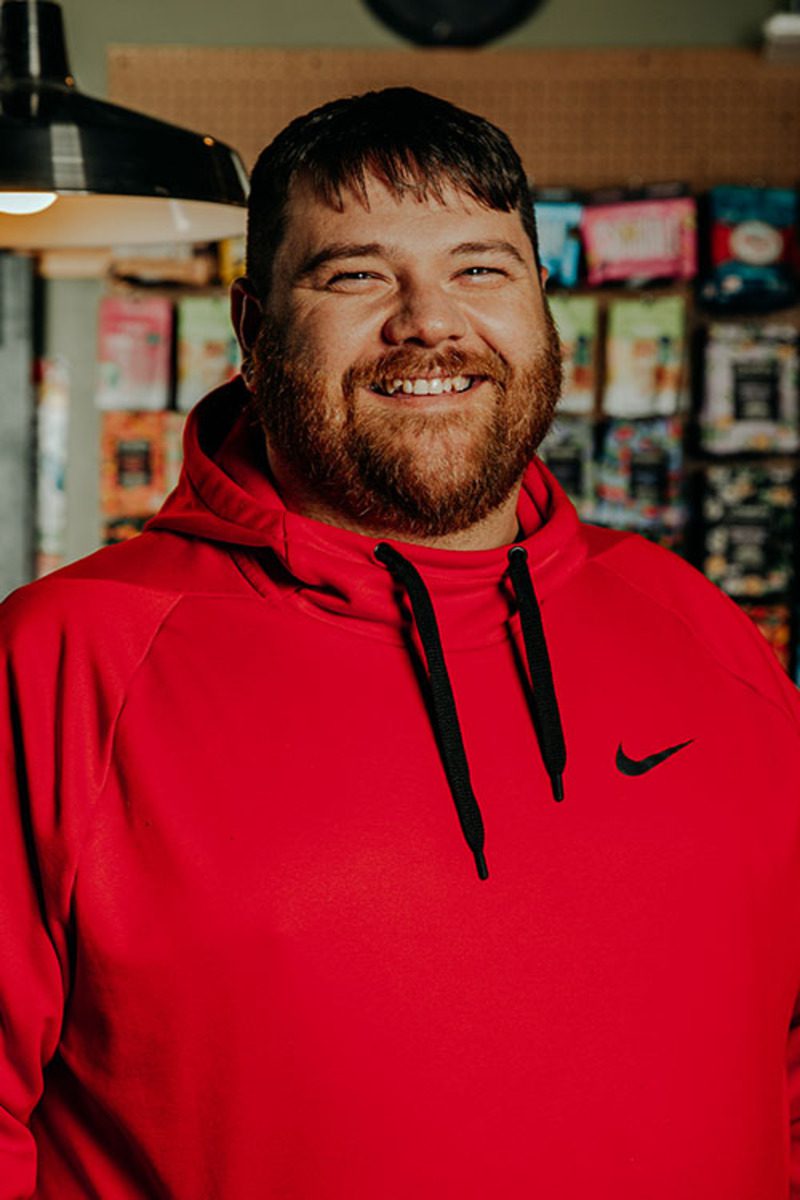 John Coble
Day Shift Manager
Learn More
John is a proud father of three and a true outdoorsman and lover of nature. His favorite part about working at The Pharm is getting to show his passion and knowledge of cannabis with our customers and to see how it improves their lives.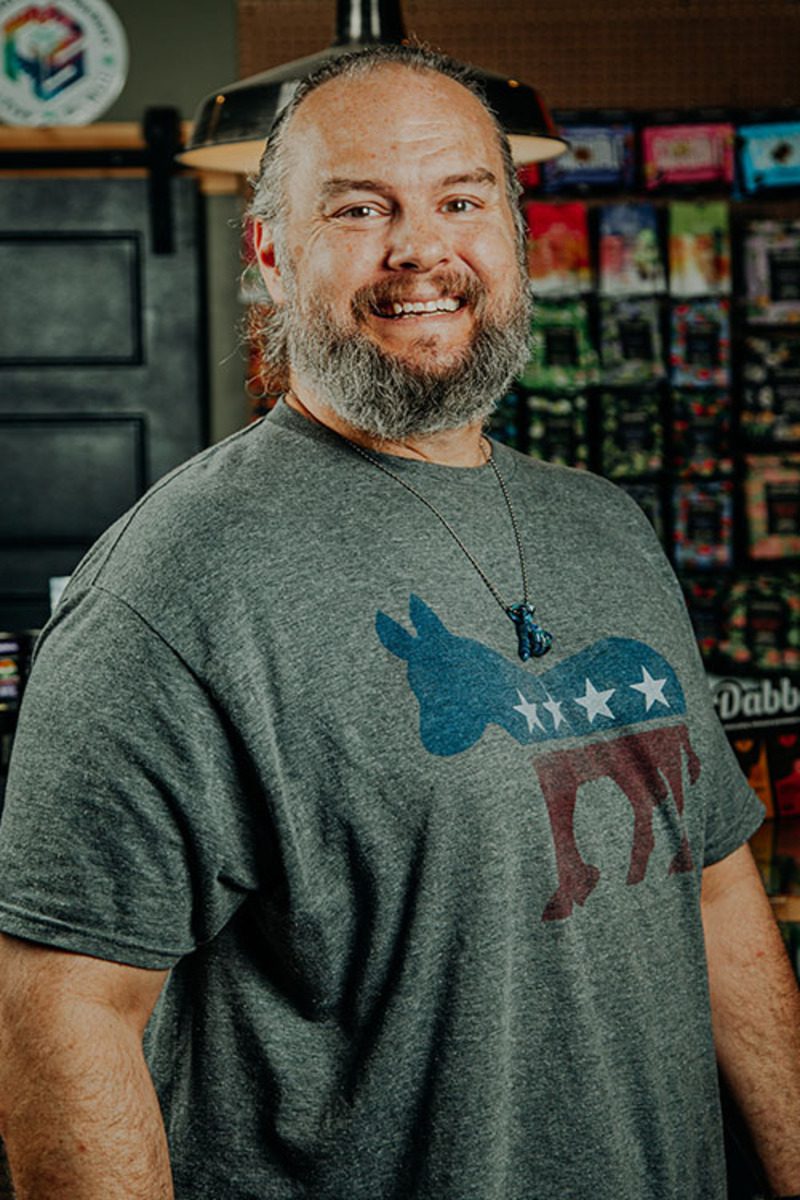 Learn More
Jason was born and raised in Tulsa and has a long career in the Marine Corps. He has been stationed throughout the U.S. in North Carolina, Florida, and Arizona, and has served multiple tours overseas. After his service, Jason and his family returned to Broken Arrow to live near family.
He is married to Chef Sarah, and they have 3 sons named Ethan, Evan, and Elijah. You will rarely see Jason without his sidekick, Poppy — his border collie. He enjoys biking, camping, and time with family. Jason has a passion for educating other veterans about cannabis and its applications for veterans with PTSD, depression, and other afflictions.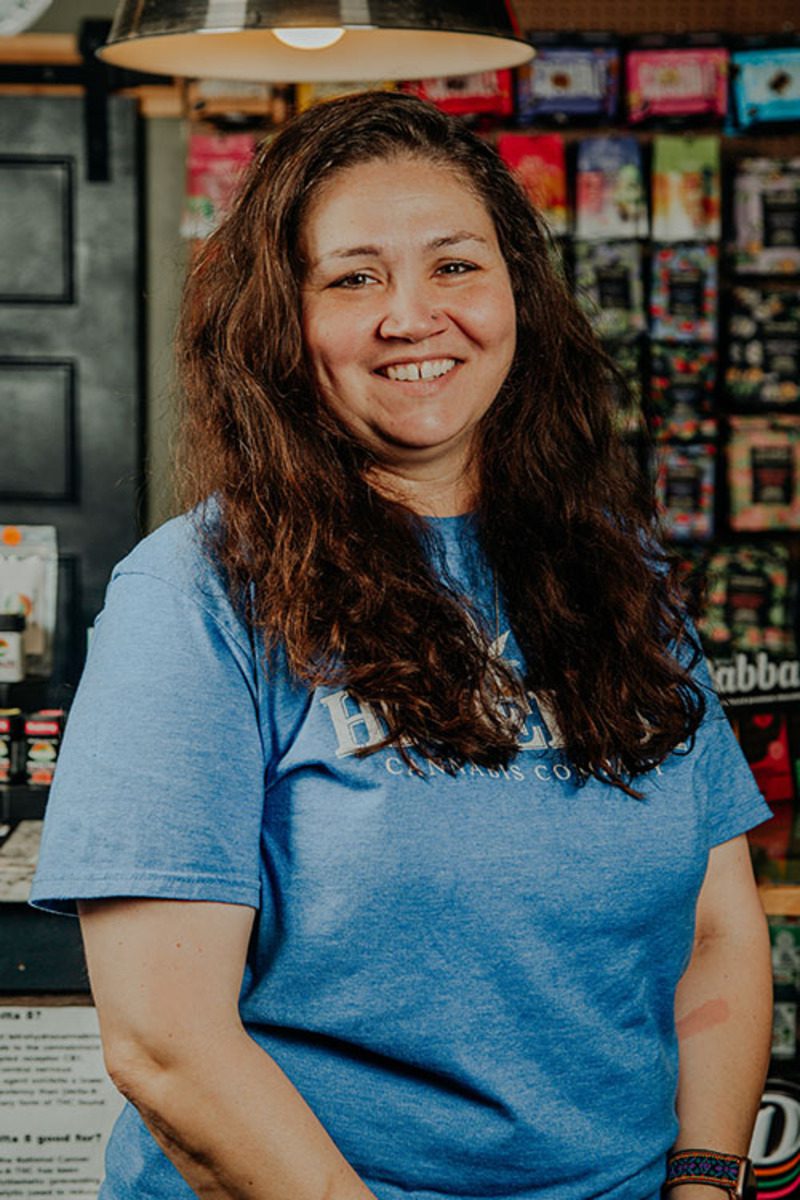 Learn More
Sarah is a Board Certified Registered Nurse, and Certified Herbalist. As a nurse coming from the hospice and research space, with a passion for cannabis, Sarah will make sure you are using cannabis in the most optimal ways, doses, and routes to meet your needs.
Sarah is married to budtender Jason and they have three amazing sons. In her spare time she coaches soccer, trains Poppy the border collie, and volunteers with the equality center.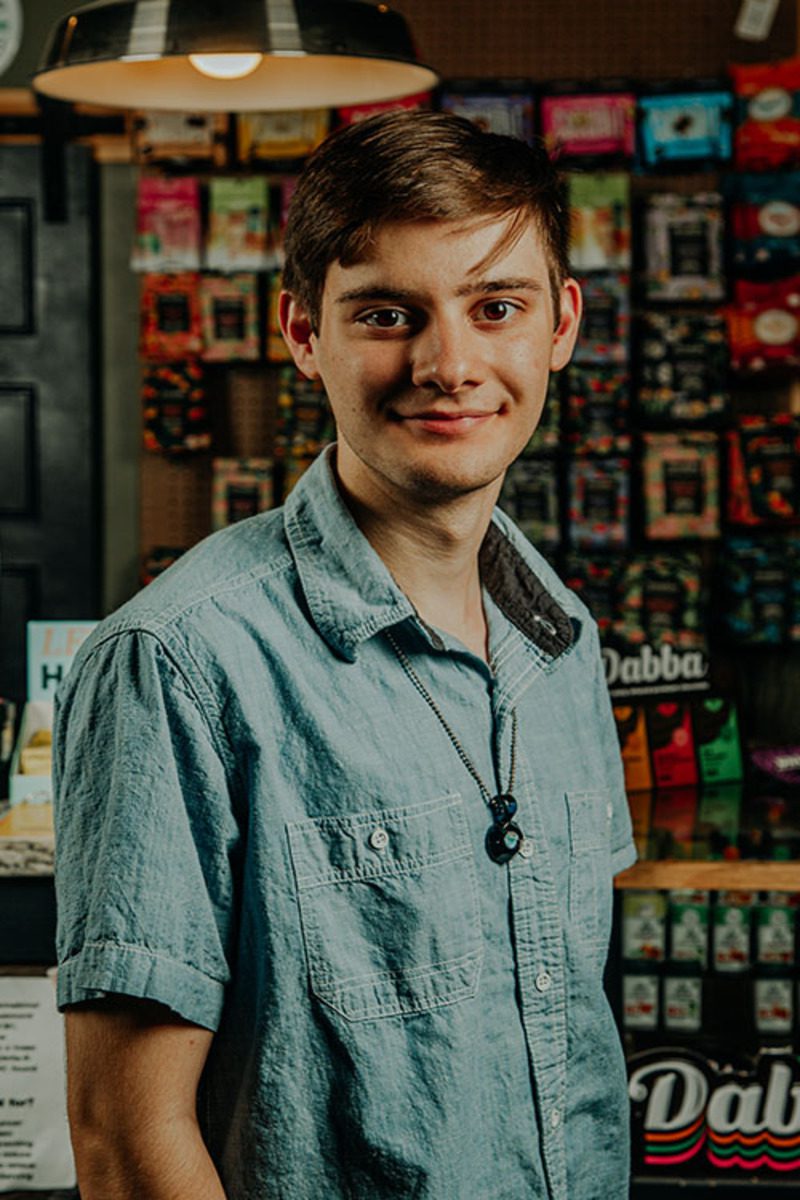 Austin Deliz
Night Shift Manager
Learn More
Austin was our first employee at Med Pharm OK. He is 22 but looks like he's 12. He has the biggest heart and is just an all-around great guy. Austin is dedicated to his work, very knowledgeable on all our products, and always provides amazing customer service for the entire Pharm Pham.
He recently became a new home owner and you may occasionally find his pup, Doobie, at the Pharm. If Austin isn't listening to music or playing with Doobs, you'll find him watching Anime.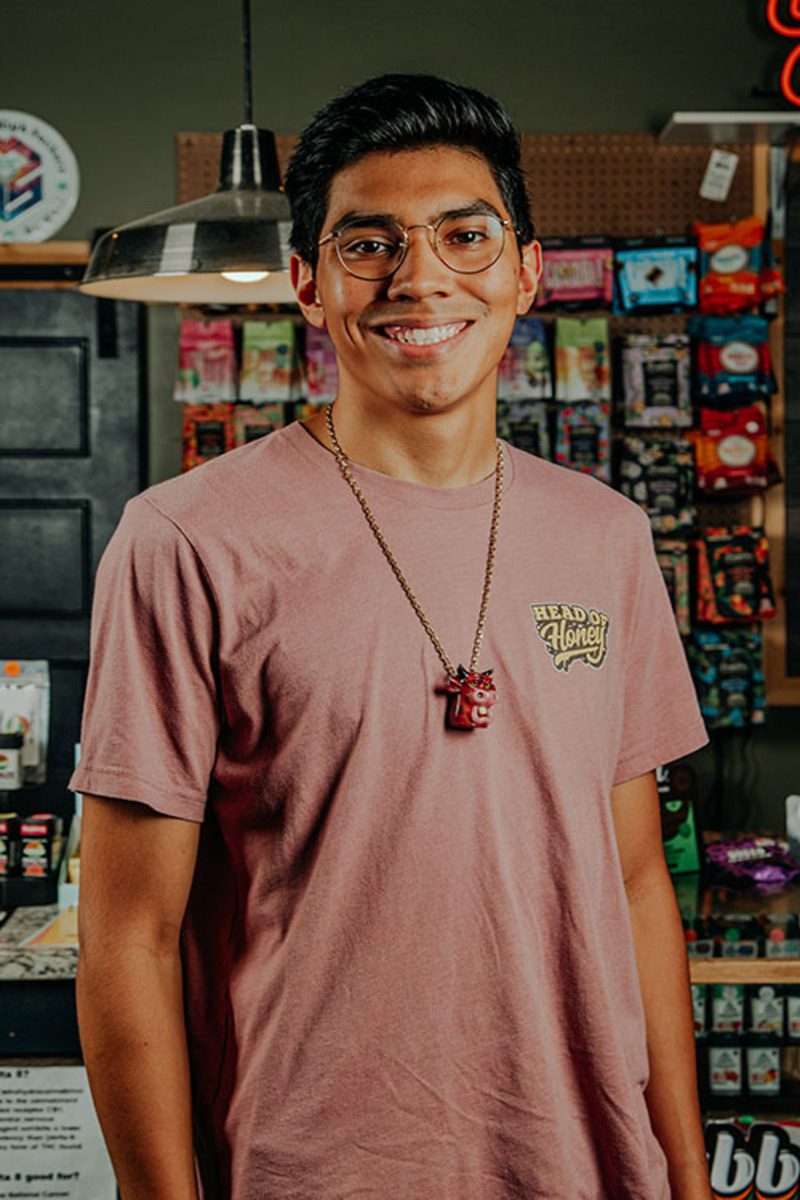 Learn More
Tall, dark, handsome and a bit on the quiet side explains Jonah to a tee. Jonah has a passion for art with a focus on graffiti and glass and he makes some extraordinary glass pieces. You can find him on Instagram @glasssann. Jonah is kind and patient with all our customers. Did we mention he's quiet?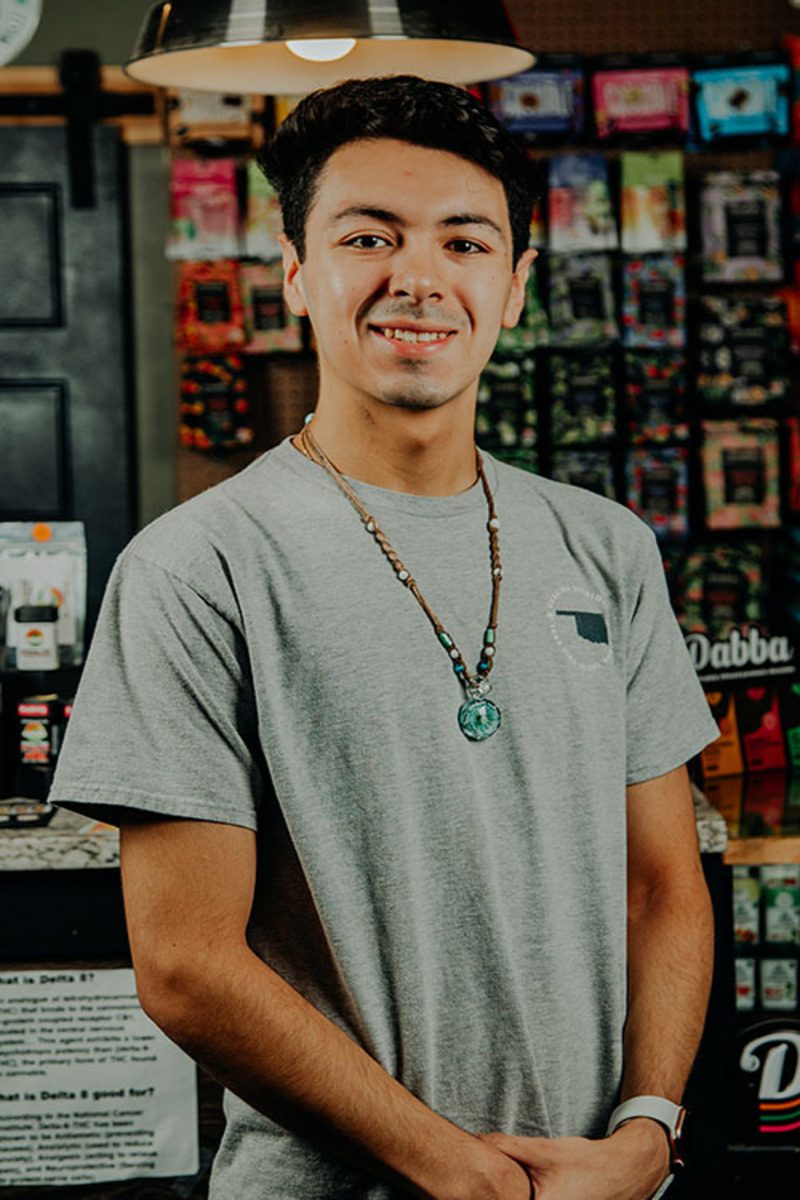 Christian Saldivar
Budtender
Learn More
Christian, AKA "Keesh," is generally a quiet guy with two dogs and loves to listen to music. He is a little obsessed with glass — grey being his favorite color of glass. You can checkout his Instagram account at @keeshglass if you love art. You'll find that Keesh is a pretty chill dude with great knowledge of our products. He's always willing to take the time that's needed to help our customers.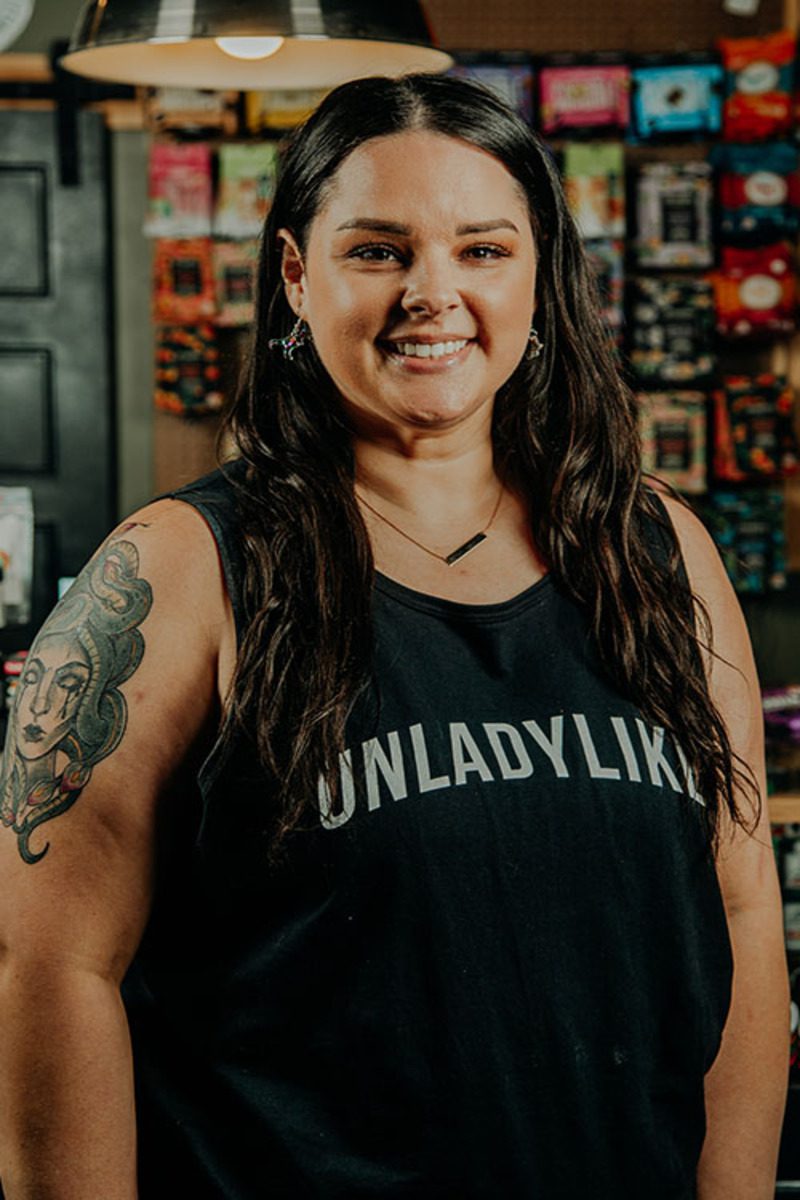 Learn More
Lacie is our own personal Martha Stewart. She lives in BA with wife and two fur babies, Stella & Luna. She likes boy bands, true crime, and anything glittery! She enjoys road trips and cooking and online shopping. When she grows up she wants to be Betty White. You will find Lacie working away in the kitchen making those delicious edibles you love so much!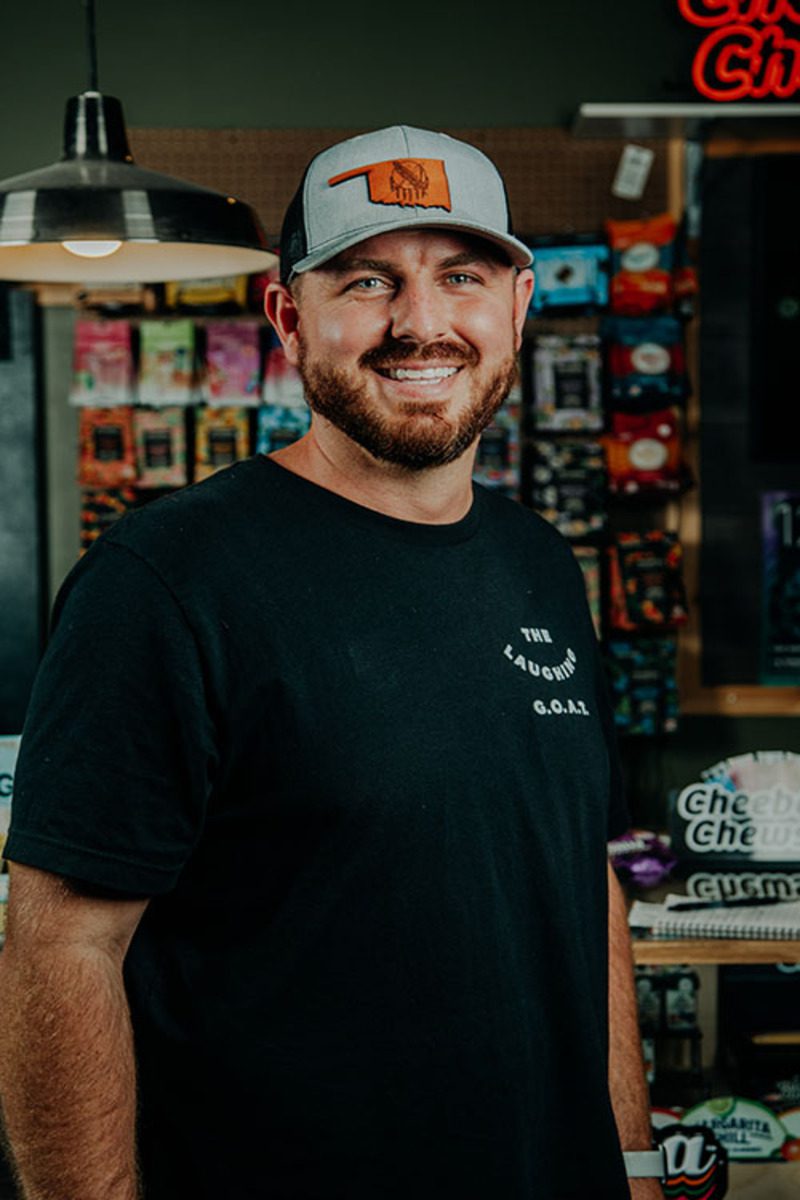 Learn More
Josh says his favorite thing about working at Med Pharm is his co-workers. "We are like family."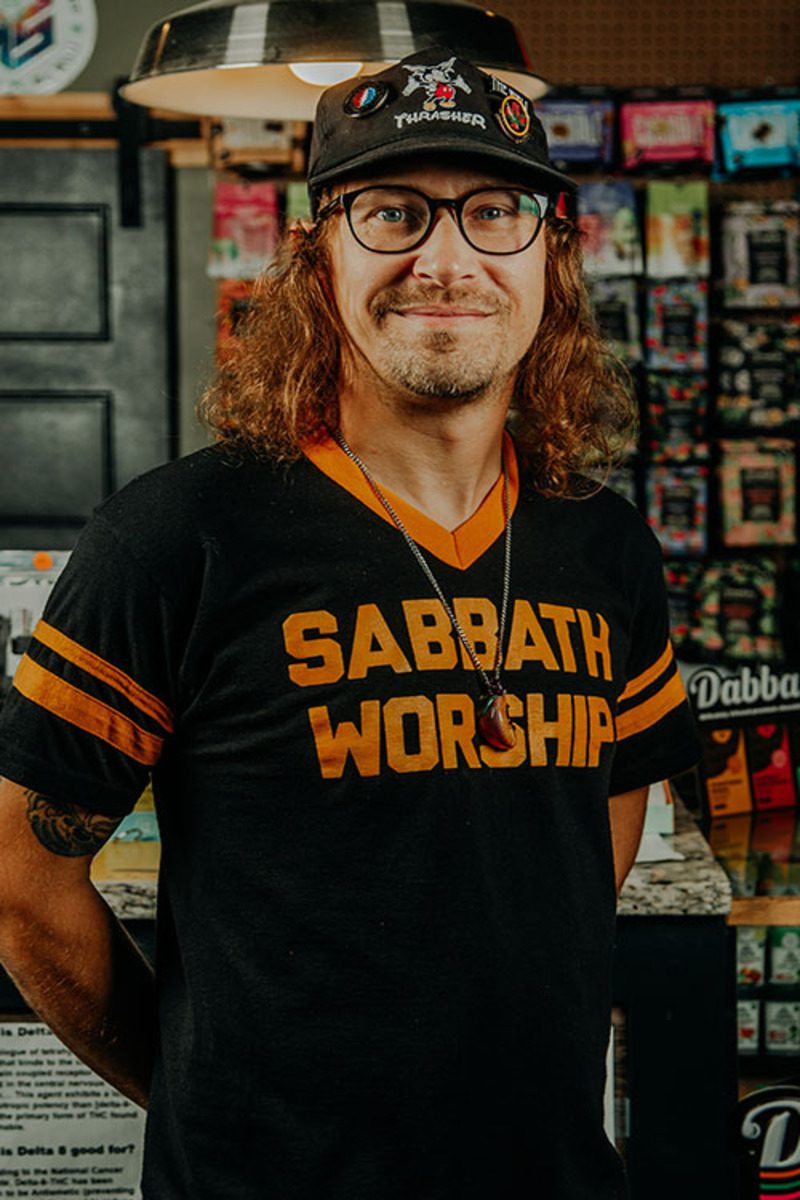 Learn More
Wes is married to his beautiful wife Lindsey, and they have two precious daughters. He is an artist, amateur outdoorsman and musician in the Tulsa rock bank Acid Queen. He enjoys short walks on the beach, long movies about psychic ninjas and reminiscing about the good old days. When you stop in at Med Pharm OK you will always find Wes with a smile on his face.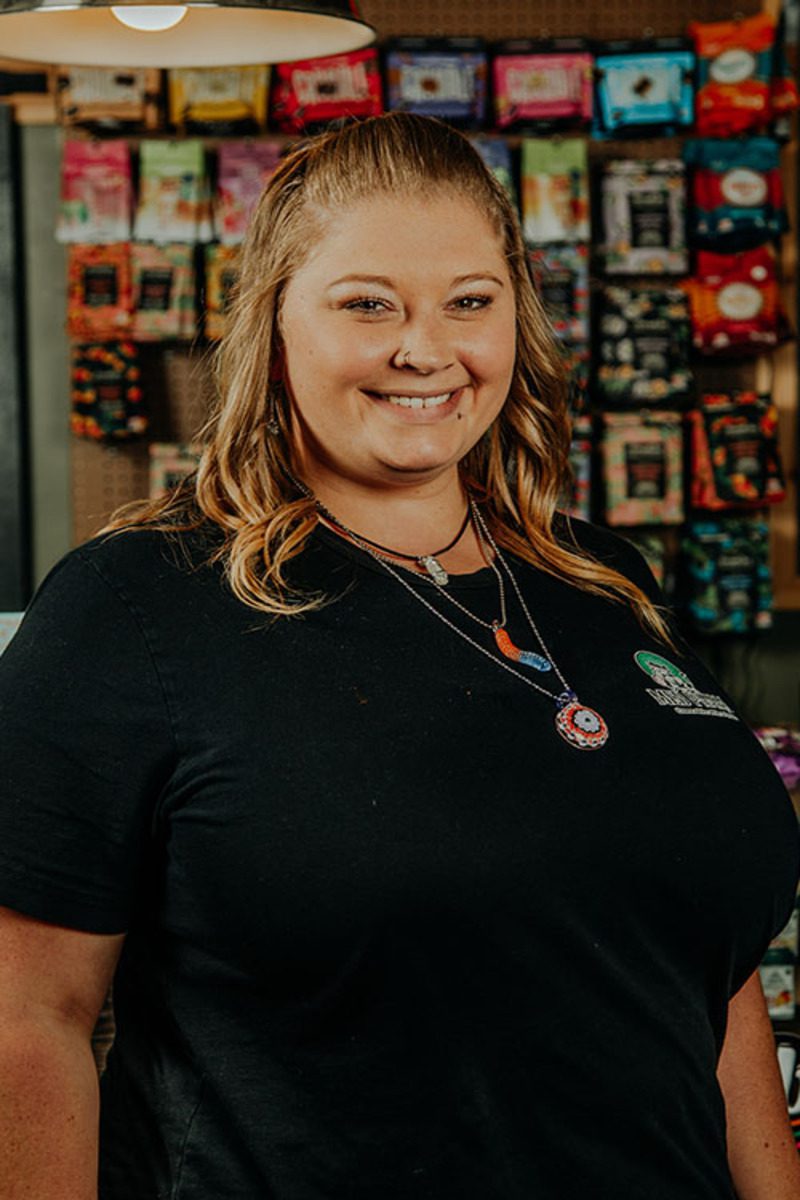 Learn More
Kayla is a lifelong Coweta resident and always has a smile on her face. Her superpower is remembering every customer's name! She will take the time to help each customer with her extensive knowledge of cannabis. Sorry guys & gals, this beauty is taken! Kayla recently married Dylan and they live in Coweta with their son Waylan and shop pup Spike. They love to go camping and enjoy the outdoors. But check out her nails when you come in — they WILL BE spot on.
Consulting
Gain the knowledge and support to open your cannabis dispensary while avoiding costly mistakes.
I know the hidden challenges to opening a cannabis dispensary.
More importantly, I know how to navigate them.
nise Mink
Wholesale / Dope Drops
Oklahoma is one of the most competitive cannabis markets in the United States, with more dispensary business licenses than the entire west coast. Despite this heavy competition, I grew my dispensary into a thriving business within my first year, with revenue four times the daily average of a typical dispensary in Oklahoma.
With a little business acumen and lots of research, anyone can start their cannabis business journey. But this isn't business as usual. From banking to training, you need the extra knowledge and support to protect your investment and avoid costly mistakes.
Learn from someone who has walked the path, overcome the challenges and can answer the questions you didn't even know to search for.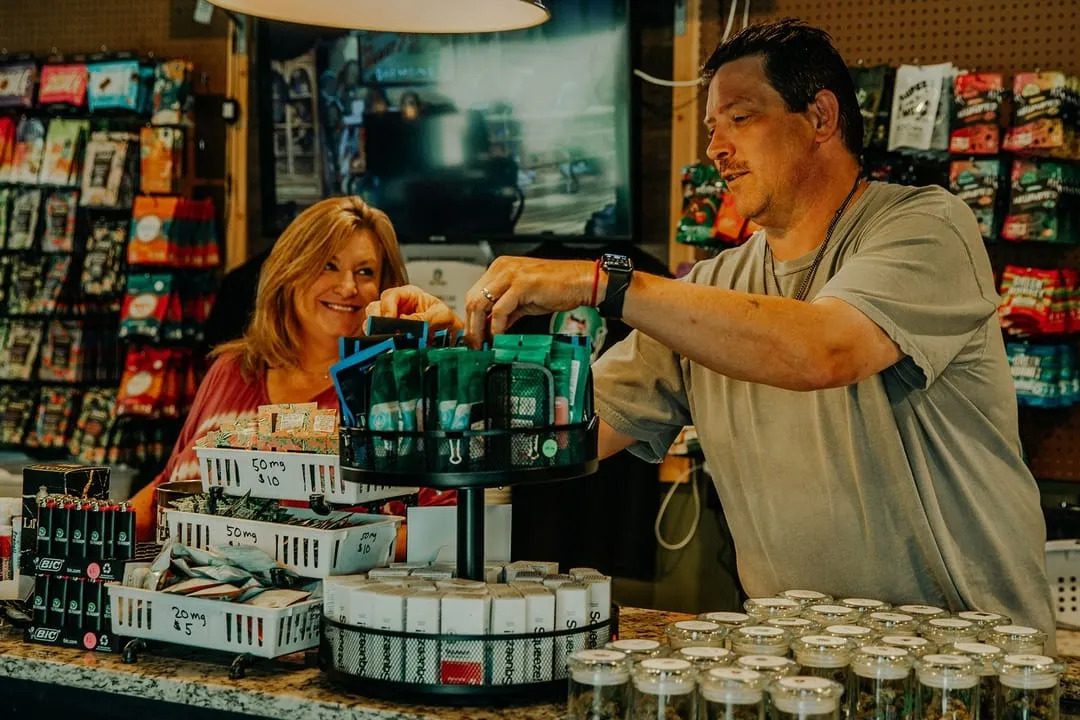 Gain the competitive advantage to open a successful dispensary.
Schedule a Consultation
Please fill out and submit this form to be considered for a consultation. I will review your submission and be in touch. Please note: all form fields are required for submission.