Shop/Location
We're here to make a difference. To give hope to those who need it and give back to the community that has given so much to us. Wherever you are in your journey, join hundreds of our other customers and experience health, wellness, and hope. Experience Med Pharm OK.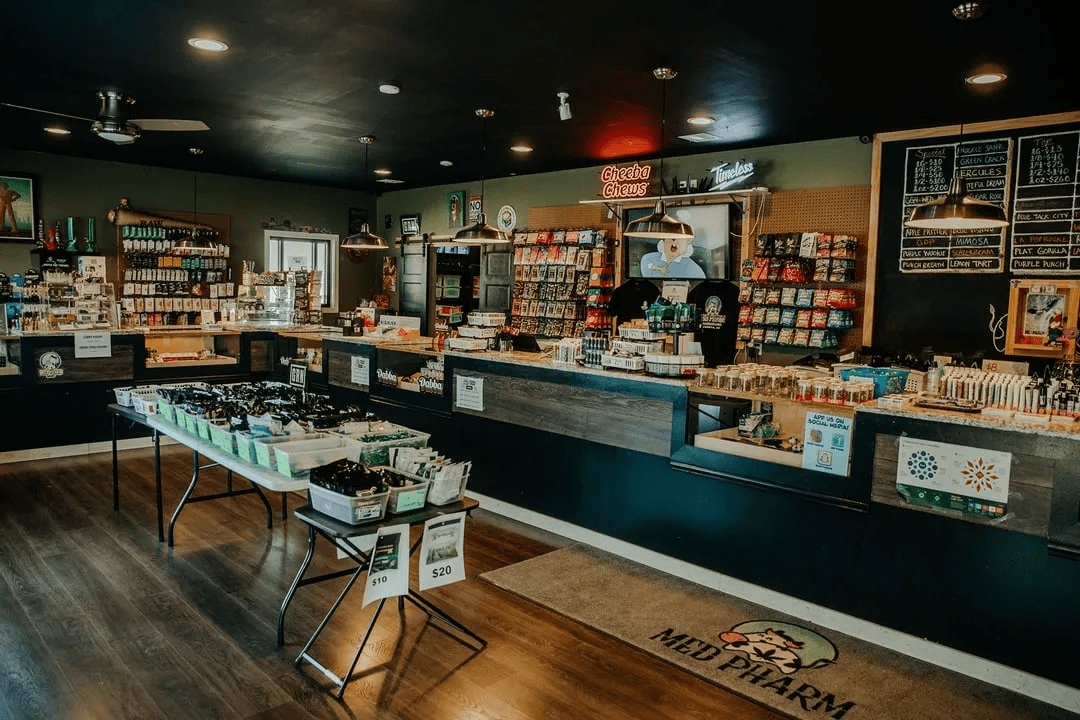 You're greeted with a smile when you walk through our doors. We provide friendly concierge service, and your budtender will help you with all of your needs. Kids are welcome with an adult, and everyone is welcome to enjoy ice cream on us! We strive to be a warm and welcoming environment, so please make yourself at home.
Address
24683 E. Hwy 51
Broken Arrow, OK 74014, USA
On your first visit, please present your OMMA patient card and state ID. Some of our customers know exactly what they are looking for and need a quick in and out. Not a problem! We are staffed to get you in and out quickly if that is your goal.
New to cannabis? We can help.

If you are new to cannabis, or if you want to explore the advantages of cannabis in your life further, we can help! Our budtenders will ask you a few questions to make sure you receive the product that will work best for your situation. You might be asked if you have ever used cannabis and what your reaction was or what ailment you are seeking relief for, such as pain, nausea, PTSD, or insomnia.
One-on-one consults with our RN.

Med Pharm takes customer care seriously. That's why we have a Board-Certified Registered Nurse on staff who is also certified in holistic medicine. Chef Sarah can provide one-on-one consults for customers seeking further information. Just let your budtender know you would like an appointment, and we will set you up.
Welcome to Pharmer's Market

Cannabis shouldn't just be good for you; we believe it should also taste good!
We're proud to prepare fresh-baked, scrumptious edibles in our store at the Pharmer's Market. Chef Sarah and Chef Lacie work with you and your budtender to bake you something delicious that feels as great as it tastes. We cater to your needs, suit higher and lower doses, and offer custom orders and pet-friendly options. Plus, you can even watch the chefs prepare it!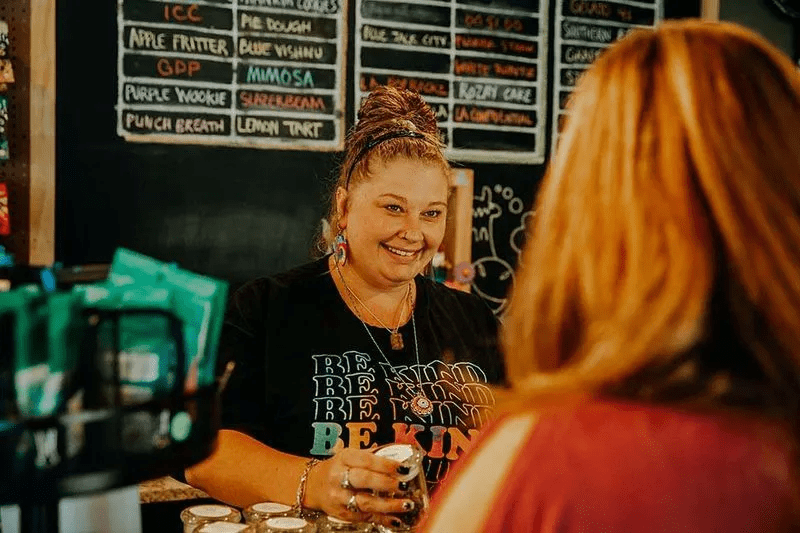 Special Orders
Special orders are available for cakes, cupcakes, and party platters with a variety of milligrams and sizes to meet your needs. We can even make your furry friend a custom CBD dog cake!!
Pharmer's Market Menu
Cookies — chocolate chip, peanut butter, snickerdoodle, brownie, white chocolate
More goodies are available in-store! Check back here soon for our expanded list.
Pharmer's Market
Come see us at the Pharmer's Market. Let us help you with your MMJ routine; we have offerings to help with pain, neuropathy, arthritis, anxiety, depression, and oncology needs. You tell us your ailments, and we will help determine the best medicine for you, from smokables to edibles and everything in between!
Learn More
Interested in learning how to cook with cannabis? Please fill out the form online to sign up for a class!
Meet Chef Lacie
Chef Lacie is a Coweta native and joined the Pharm Pham in 2021.
She earned a B.S. in Biology from the University of Arkansas at Pine Bluff with a minor in Chemistry. She has worked as a CPhT for 5 years in retail and hospital settings. Lacie developed a lifelong love of baking by doing so with her mom as a child. She has found a home at Med Pharm and uses her experience to help patients get the medicine they need.